Van Stickers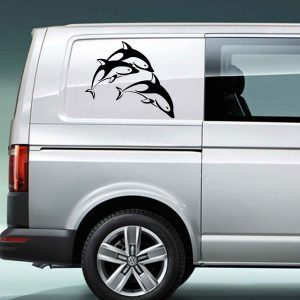 Van stickers are an excellent way to personalise your vehicle and make it truly your own. If you're looking to add a touch of personality or show off your unique style, we have van stickers for everyone!
One of the key benefits of using vinyl decals is the ability to express your individuality. With a wide range of colours, designs to choose from. You can easily create a custom look! Whether you choose a bold, eye-catching design or something more understated, the possibilities are endless.
When it comes to choosing the perfect van stickers for your vehicle, the options are endless. There are a variety of colours and designs to choose from, making it easy to find the perfect stickers to match your style and van!
The installation process for van stickers is easy and straightforward. Most stickers can be applied in a matter of hours. Many vinyl decals can be installed by the owner with just a few basic tools creating a stunning and eye-catching transformation that will turn heads wherever you go.