Skull Macbook Vinyl Decal
Skull Macbook Vinyl Decal
Free UK delivery.
Free worldwide delivery on orders over £60.
Summary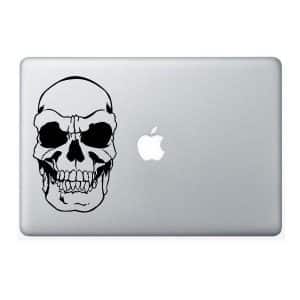 Author Rating
Brand Name
Product Name
Skull Macbook Vinyl Decal
Price
Product Availability
Quickview

Car Decals, Custom Car Decals, Vinyl Decals, Vinyl Wall Decals

Whether you need custom car decals for your car club, bumper stickers, boats or works van. These custom car decals are perfect for any vehicle. Splash a bit of colour onto your vehicle or design your perfect custom decals. We can cut anything you dream up!

Approx Size:

30cm x 30cm

How to order:

Select size & colour
Pay for order
Email us your design – info@brandbandits.co.uk
Confirm via email
Sit back and let us do the hard work

---

We use high quality gloss finish vinyl.
Our decals are machine cut so there is no background.
Easy to install. Our decals come with transfer tape and application instructions.
Removable but not re-usable. Our decals can easily be removed.
Decals/Stickers can be applied to ANY flat, clean surface

Refunds cannot be given on customized good unless faulty or damaged.

Summary

Author Rating

Brand Name

Product Name

Custom Bumper Stickers | Vehicle Wraps | Custom Decals

Price

Product Availability

£

19.99
Skull Macbook Macbook Vinyl Decal
We all know someone who loves a skull or 2. These are perfect for Laptops, Macbooks, Guitars anything flat and clean! Available in over 20 colours!
Key Features:
Decal size: 15cm x 20cm (rough size)
Our Decals are made with premium vinyl decal, designed by us, precision cut by our machines and sent directly from us in the UK!
Fits Macbook Air (11-inch and 13-inch), Macbook Pro (13-inch and 15-inch), Macbook Pro Retina (13-inch and 15-inch) and Macbook Retina (12-inch). Fits all similar-sized laptops and notebooks.
Although stated for Macbook/Laptop use these will stick to any clean and flat surface!
Gloss Finish
Made in Britain
Package Contents:
1 x skull decal
1 x Application instructions
Still Got Questions?
Not a problem! We provide amazing customer service and we pride ourselves on that! Drop us an email on info@brandbandits.co.uk
Summary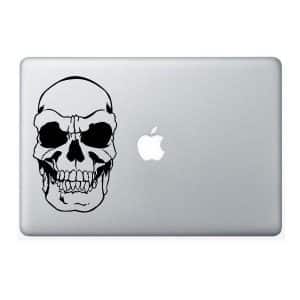 Author Rating
Brand Name
Product Name
Skull Macbook Vinyl Decal
Price
Product Availability