Personalised Socks For Gifts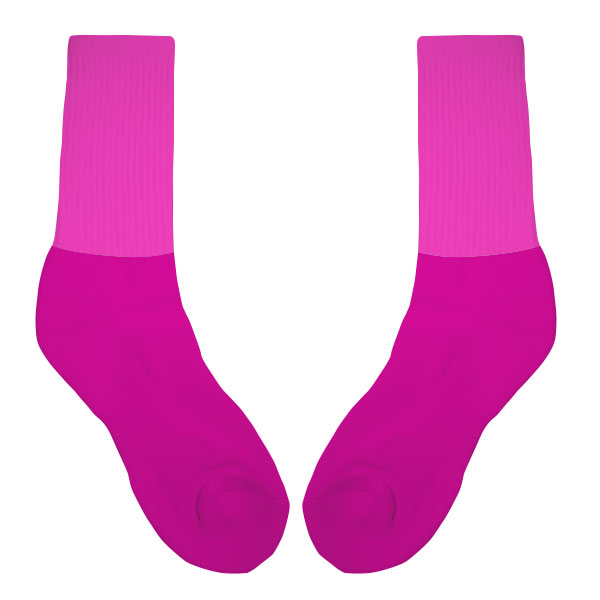 Personalised socks are a fun and unique way to express yourself and show off your style. Whether you're looking for a gift for a friend or a way to add some personality to your own wardrobe, our website makes it easy to create custom socks that are sure to turn heads.
The first step in creating personalised socks is to choose a design. Our website offers a wide variety of templates to choose from, including patterns, graphics, and text. You can also upload your own images or designs to use as the basis for your personalised socks. This gives you the freedom to truly make your socks one-of-a-kind and reflective of your personal style.
How To Design Your Personalised Socks
Once you've selected your design, it's time to add your personal touches. Our online design tool allows you to customize the colours, text, and other elements of your design to make it truly unique. You can even add multiple images or designs to create a collage or pattern effect. This allows you to create a truly personalised sock that is reflective of your personal taste and style.
Next, choose the type of socks you want. We offer a variety of different sock colours. This will allow you to create a sock that is both comfortable and stylish. You can also choose from different sizes to ensure a perfect fit.
Personalised Socks Make Great Gifts!
Personalised socks also make great gifts. Imagine giving a loved one a pair of socks that have been personalised with a special message or image. It's a thoughtful and unique gift that they are sure to appreciate. Our website makes it easy to order multiple pairs of socks at once, so you can create custom socks for all your friends and family.
Another great feature of personalised socks is that they are perfect for business promotion and branding. You can personalise your socks with your company's logo, colours or message to create a unique and memorable promotional item. Customized socks are a great way to make a lasting impression on potential customers and clients.
Finally, place your order and wait for your custom socks to arrive. We use high-quality materials and printing techniques to ensure that your personalized socks look great and last for a long time. Plus, with our fast and reliable shipping, you'll have your custom socks in no time. Our website also offers a 100% satisfaction guarantee, so if you're not completely satisfied with your order, we'll make it right.
In conclusion, Personalising your own socks is a fun and easy way to express your personality and show off your style. With our website, you can choose from a wide variety of templates, customize your design, and even upload your own images. Plus, with our high-quality materials, fast shipping, and easy ordering process, it's never been easier to create custom socks that are truly one-of-a-kind. Personalised socks also make great gifts and are perfect for business promotion and branding. So why not try it out and create your own personalized pair of socks today! Not only they will make you stand out but also make you feel unique and special.